Concussion Rehabilitation & Symptom Management

To Schedule Call (907) 364-2639
Concussion Management and Rehabilitation benefits from a multidisciplinary approach.
Communication between those suffering from a concussion/mTBI and their healthcare providers, including their Physician, Specialists, and Physical Therapist could aid in a quicker recovery!
Daniel started his work with concussions while pursuing his Doctor of Physical Therapy degree.  His graduate research was focused on working with Collegiate Football players to compare a new sideline testing tool (King Devick Test) to the widely accepted and gold standard ImPACT computer-based concussion test.  After graduation Daniel led the Concussion, Vestibular, and Balance caseload for a busy East Coast clinic, with patient populations ranging from pediatric to geriatric age groups.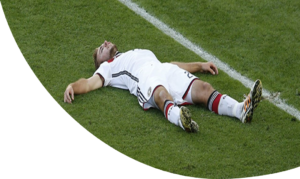 A type of traumatic brain injury caused by a blow, bump, jolt, or hit to the body that causes the head and brain to move rapidly.
Concussion Signs & Symptoms are highly individualized to the person, and symptoms may not show up until hours or days later. 
Signs:
Confusion
Forgetfulness
Loss of Consciousness
Behavior Changes
Symptoms:
Headache
Nausea/Vomiting
Dizziness
Balance Problems
Light Sensitivity
Trouble Concentrating
Experiencing a concussion?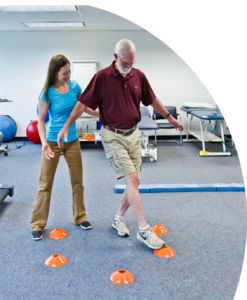 If experiencing severe or worsening symptoms please seek emergent medical attention, otherwise please reach out to your PCP to see what treatment options are available, including if a Referral to Physical Therapy is appropriate.
We are offering Telehealth Rehab Services Now!