Juneau Bone and Joint Center is OPEN and we will continue to serve the community of Juneau, Alaska, however, we have made some changes to assist with keeping you and our staff safe during this current pandemic. We would appreciate your corporation with our new protocols, as they are in place to keep everyone safe. Overall, we want you to know that we are still here for you and whatever your orthopedic needs may be we wish to serve you in the best way that we can.
We are currently offering in-clinic appointments, telemedicine appointments with John Bursell, MD, and telehealth rehab through our physical and massage therapy clinic. If you have any concerns or questions, do not hesitate to call us at (907) 364-2663.
We're decreasing the risk with changes
What to expect: 
Before making an appointment, all patients will be asked questions about symptoms and possible exposure, including travel history and contact with anyone suspected or diagnosed with COVID-19. The patient must complete and "pass" the questionnaire prior to being scheduled or arriving at our clinic.  Click here for a copy of the questionnaire.
Upon arrival patients and visitors will have their temperature taken and will be asked about symptoms, exposure, and travel history.
You are required to wear a mask for the duration of your time in the clinic. If you do not have a mask, we will give you one upon entry.
Due to the guidelines issued in Alaska Health Mandate 15, we have changed our visitor policy. Please do not bring any minors with you (unless they are the patient). We encourage patients to come to the appointment alone, but we do allow ONE caregiver into pre-op and post-op appointments and if you require physical support for movement. If you chose to bring a caregiver, they must wear a mask and will be screened and approved at the time of entry.
Waiting room furniture is spaced farther apart and cleaned after use.
Our offices are regularly cleaned and sanitized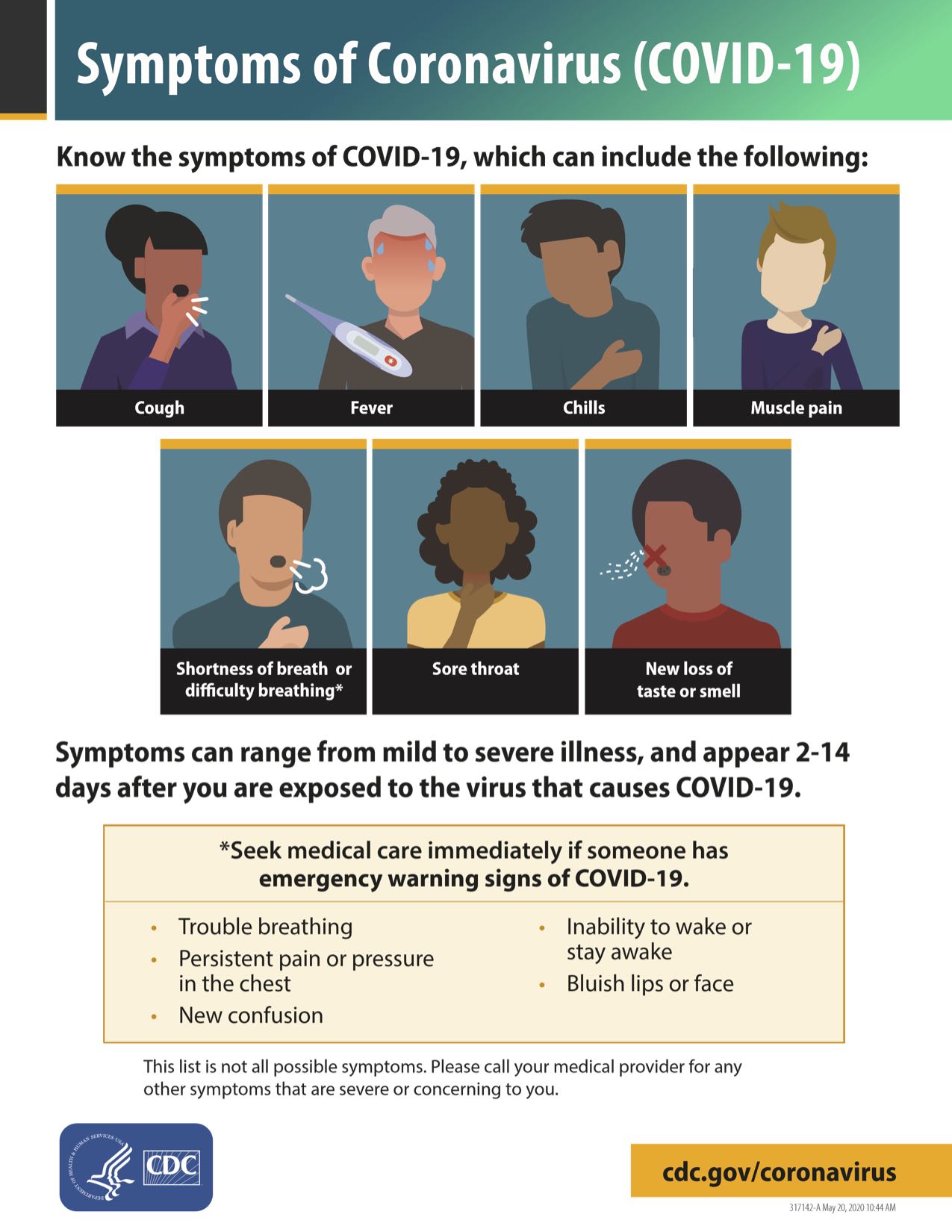 Please DO NOT come to JBJC if:
You are experiencing flu-like symptoms such as fever, cough or shortness of breath. 
You have been diagnosed or exposed to someone with COVID-19 (coronavirus).
You have traveled by air or have been to one of the high-risk areas as defined by the Center for Disease Control within the last 14 days.
If you have an appointment scheduled but are experiencing symptoms, have traveled out of state, or have been diagnosed or exposed to someone with COVID-19 please call our clinic (907) 364-2663 and reschedule your appointment.  Thank you.